How about a little game of chemistry trivia…
What is the most addictive substance?
What is the most commonly used explosive in North America?
Why should vegans avoid Reese's Pieces candy?
How can Visine® kill you?
What is the only known aphrodisiac?
Which drug has the worst withdrawal symptoms?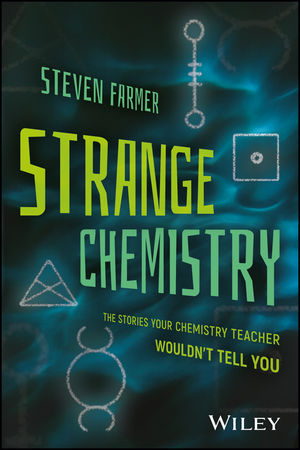 How many of the above can you answer (no fair Googling…)? These are only a few of the odd-and- intriguing topics discussed by Dr. Steven Farmer in his new book, Strange Chemistry—The Stories Your Chemistry Teacher Wouldn't Tell You. Dr. Farmer, a tenured chemistry professor at Sonoma State University, shows you how a subject that might have bored you in high school – chemistry – shows up everywhere in our daily lives. There's loads of cool information you never knew, I guarantee…ranging from the chemical basis of illicit drugs, to everyday products that can kill us; from some surprising (eew!) ingredients of ordinary food, to the low-down on explosives and radioactivity. And yes, it does get a bit dark, for those of you who like a little thrill with your isopentenyl diphosphate and kermesic acid.
I had the extreme pleasure of editing Steve's book, which you can purchase by clicking on the link below. Get it for your kid in high school. Who knows? The way this book gets the reader glued, they might just decide to become a chemistry major!