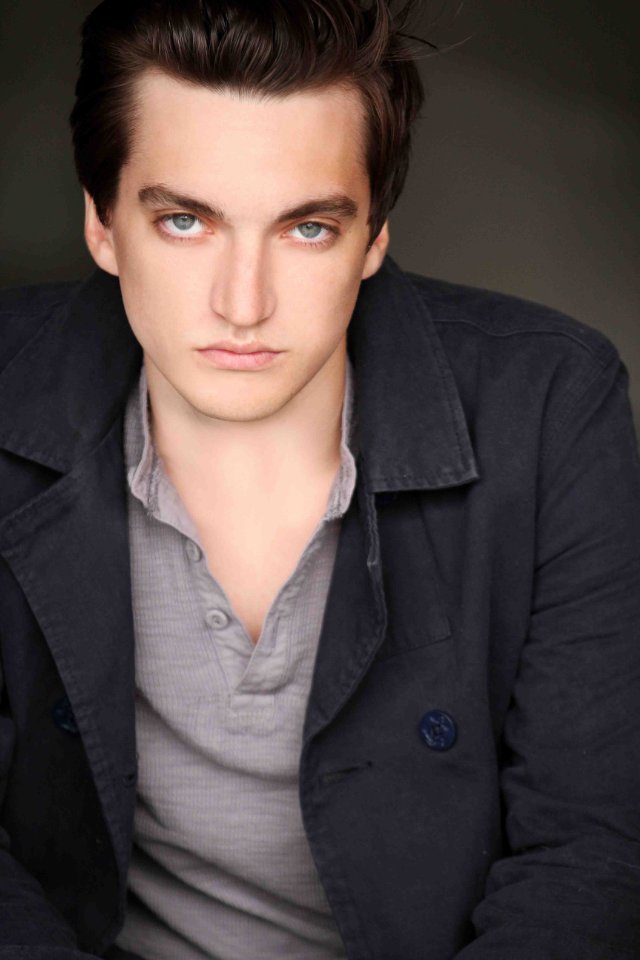 To be a "seasoned" actor before the age of 25 is nothing less than amazing, considering the sheer numbers of would-be's vying for spots on the big screen and television—especially TV series lasting longer than a season. Richard Harmon, best known as dodgy, relentless John Murphy in The 100, one of the 37 television productions and 14 films to his credit already, seems to have the formula.
Born in 1991 in Mississauga, Ontario, Canada, Richard was raised around the entertainment industry. His parents are director Allan Harmon and producer Cynde Harmon, and actress Jessica Harmon is his older sister. Obviously his family influenced his career choice, but beyond the benefit of their experience and encouragement, the rest was all Richard. In fact, one gets the sense that he's worked all the harder to prove himself in his own light.
Making his acting debut at the age of 10 in the 2002 television series Jeremiah, Richard didn't decide to pursue acting as a career until he was about 15. He tells us, "I'm incredibly grateful for those first few years of my career. I look back on them as practice, sort of…they were getting me ready for when I truly started putting my effort into this."
With his prominent brow, chiseled features, and huge, deep-set eyes, Richard already conveys significant intensity just through his looks, and with no formal acting training, his giftedness as an actor seems completely organic. Whether playing Murphy, a character you hate until you find yourself admiring him, or William, a tense young man eternally condemned to replay the scene of killing both his parents in Cruel and Unusual, or Alex, a sightless yet determined track runner in If I Had Wings (for which he received Canadian Screen Award and Leo Award Best Actor nominations), Richard seems committed to giving his all. Known to simultaneously juggle multiple projects, he states, "I put a lot of stress on myself to succeed in this field. At the same time, though, that's one of my favorite things about the job…I would never want that stress to go away."
As Richard continues to grow with his career, we see not only increasing depth to his acting, but more maturity in his perspective. "It's not just about doing the acting," he tells us. "There are other facets of the job that I view as equally important. You always have to come prepared, be kind, and never cause distractions to the other members of the crew doing their job. There is nothing I love more than being on set, but my family played a very important role in [my] understanding that at the end of the day, this is my job."
Fortunately, there are distractions. Richard's other loves are Notre Dame football, Mario Kart video games, Bob Dylan, Sponge Bob, wolves, tattoos (he has five, including a werewolf on his back) and occasionally lavender ice cream. Not to mention (but we will) beautiful women, with sources linking him to actress Ciara Hanna.
It's pretty apparent that Richard's friends, especially the ones who share his acting passion, are a major influence in his life. Asked about what inspires him, he says, "Music, other actors, mainly my friends. I have been lucky enough to surround myself with some of the hardest-working people I have ever met… some of them are close personal friends of mine. Any time I see a great performance in any facet of art, it inspires me to do the same for someone else. If I can get someone to feel inspired through my performances…that's what it's all about, really."
Perhaps the most important part of his success—applicable to any career—is willingness to work hard. Says Richard, "…any time I start slacking off, all I have to do is look at those around me, and it reminds me that the second I start to take things a little easier, there is going to be someone else who is willing to put in the work, that is gunning for my spot." Richard advises young aspiring actors to have patience and not to compare themselves with others. "Everyone's path is different," he states. "You just gotta keep following down yours."
Currently, Richard says, he's been trying to find projects that mean a lot to him personally, although admitting this is probably the dream of every actor. In his words, "If there is a role that really clicks with something inside you, it's like you don't even need to try when you're performing it…you know you're not going to give anything less than the best you have." Given Richard's track record already, we can't wait to see what his future brings.