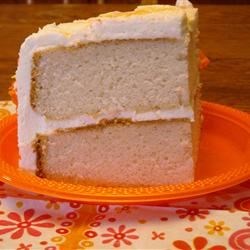 "Every boyfriend is 'the One'…
          Until otherwise proven."
~
Marina and the Diamonds
Well, here we go again – coupledom to singleton. After five years with my boyfriend, I truly believed for a while that he was "the one." Now I'm left to wonder if the idea of a lifelong mate is just some gimmick created by Hallmark cards, which seems likely, especially after hearing about the Captain and Tennille splitting up after 39 years! What happened to "Love Will Keep Us Together"?
Nonetheless, as the wise ones say, "It is what it is." Fortunately, I know from experience that as bleak as something might look and feel right now, it is exactly the way it's supposed to be. In fact, if I can see this ending as more of a beginning, my whole outlook changes from gloom to gratitude.
If you're facing a break-up, take heart. Connect with the part of you that feels relieved, because usually by the time a relationship has come to the point of separation, you're getting so little from your partner or hurting so bad anyway, the end is sweet freedom. Remember that when you let go of something in your life that's not satisfying you or serving your needs, you are opening yourself to the Universe, with its infinite possibilities.
As with any loss, there is an unavoidable grieving process to endure, but with heavy doses of self-love and positive inner dialogue, it can be less of a struggle. Some people stay in a bad relationship just to avoid having to go through the grieving, but this is only delaying the inevitable and usually just compounds the pain.
Don't Believe Everything You Tell Yourself
Grieving a relationship is not always fun (okay, it's the opposite of fun), but we make it far worse when we listen to the drama committee in our heads, authors of ball-busting one-liners like, "I put five years into this for nothing!" and "I should've ended it sooner." Really! There's a false assumption here that the time devoted to a relationship that eventually ends, is time wasted. For me, when I was with my ex-boyfriend, I was mostly happy and full of loving feelings. How can I regret that, however it worked out?
Or how about that other little mental zinger, "I'll never find love again"? I'm over 50 years old, so my mind is like a bull's-eye target for this one. The good news is that age also brings some wisdom, and I'm aware that when I start using words like "never," "ever," and "forever," I'm writing a bleak future based only on my current sadness. It's pointless, untrue, and a sure way to chase off the joy available to me here and now.
Last but not least is the ever-famous, "I should've seen the red flags." Okay, let's be realistic for a moment here. Doesn't just about everyone have a red flag of some sort? Sure, crushing a guy working on his or her criminal record might not be the greatest idea, but knowing his lifestyle, would you even be attracted to him? Certainly there are all levels of red flags, but if you trust yourself and your instincts, you'll know whether to proceed or not. If you don't trust your judgment, you're probably due for an important life lesson anyway. In my experience, even those who consider themselves "careful" about love get burnt, especially since people tend to conceal their less desirable traits at the start of a relationship. Maybe this is just me, but I'd rather hold onto my optimism about love and relationships rather than avoid even taking a chance. Let's face it – intimacy with another is never without risk, but on the other hand, staying safely alone is not exactly a recipe for happiness.
Forgiving Them, Forgiving Ourselves
After a break-up, all those much-talked-about stages of grieving start popping up. One minute you feel compassion and longing for your ex (sadness), and the next you're wishing them a slow, agonizing death (anger). There are times we suddenly become junior psychologists, certain we know what motivated their deal-breaking behavior, i.e. "He had a really rough childhood," or "He just never learned to express love." Surely, if we simply explain their core issues to them, they will have all the insight they need to change (bargaining). And of course, once they realize how dysfunctional they've been, they'll come back to us (denial).
It's all normal – every crappy bit of it. Hang in there, though. The acceptance stage is on its way!
For those of us who tend to be sensitive and overly responsible, it can be tempting to try and "fix" the other person's issues with kindness and nurturing. My attitude about this has changed, thankfully. In reality, every adult has choices, and to accept others' unacceptable behavior, whatever the reason for it, only enables them to continue it. It's time for both people to grow up!
Ultimately, however, unless I can find a way to forgive the other person – and that doesn't necessarily imply ongoing interaction with them – I'll wind up bitter and disillusioned. That's the last place I want to be, if I am to move forward in joy and serenity. For me, forgiving someone else starts with forgiving myself.
To prevent an attitude that I "failed" in a relationship, I have to take a close look at my behavior during it. Was I controlling, demanding, or manipulative? Was I honest? It can be humbling to evaluate my part in relationship problems, but if I only focus on what "he did to me," there is absolutely no chance I will learn and grow from the experience. My introspection may even show me I have amends to make to my ex, which is even more humbling, but can be put off until I'm on more solid emotional ground. Again, though, taking responsibility for my part, no matter what he did or did not do, offers me priceless gifts like personal growth, freedom from myself, and the certainty that my future relationships will be stronger and healthier.
Icing on the Cake
During the pain of a break-up, it's vital to remind yourself that you are complete and whole in yourself. You have your own light already inside you, so you don't need someone else to shine on you.
I'm a dessert-lover, so I picture myself as a cake. It is my responsibility – no one else's – to keep me fully baked and tasting sweet. Having a boyfriend, girlfriend, spouse or partner can be incredibly fulfilling, but it's still basically just icing on the cake. No matter whether you're with someone or not, keep tending to the things that make you the best person…the most mouth-watering confection…you can be.
It can be difficult to focus on ourselves without blaming others. Pride steps in and blocks us. For me, it's impossible without the strength of my spiritual Source, which I call God. I can honestly say, I have never been disappointed when I truly rely on God's guidance and comfort. The name we give our own such Source is unimportant, as long as we realize that it is not us! This power exists independent of us and our limited thinking.
Who would think talking about a break-up could get this deep? But like all heartbreaking events and circumstances, it's a chance to heal some old hurts and become more resilient. In the meantime, there's the love of family and friends, satisfaction from the work we do, and of course, massages, pedicures, white buttercream frosting…whatever. There are indeed pleasures in life that rival sex, which is damn good news for us after a break-up! Why sacrifice all the beautiful parts of today by inviting more misery than is necessary because of a break-up? After all, the world awaits you – this second – with open arms!