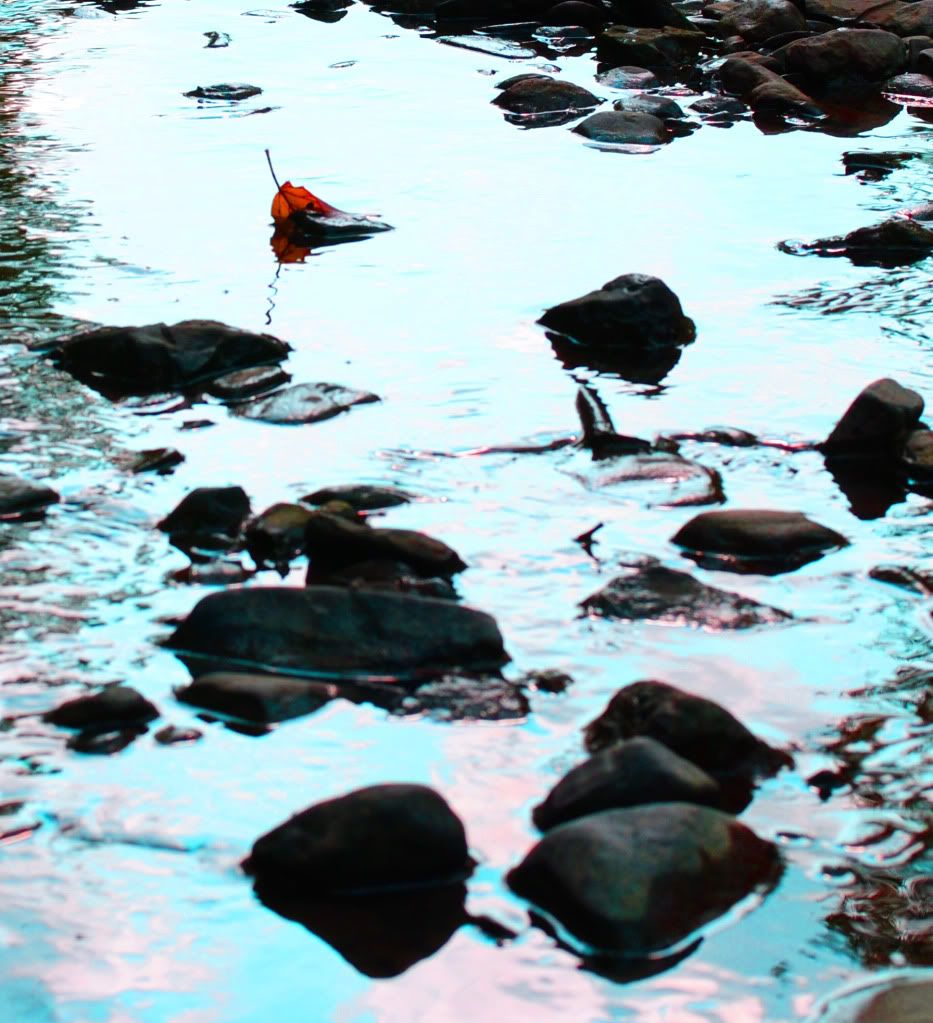 To one degree or another, trying to be "popular" has been an issue my whole life. I'm sure many can relate to this struggle, which usually begins around the time the honeymoon of childhood morphs into the agonizing self-consciousness of adolescence. I'll never forget how it felt to panic about who I'd sit with at lunch or on the bus, or if anyone would be my science lab partner. Then there was the humiliation of being a "leftover" after everyone else had paired off. Somehow I had missed the lessons on how to look, how to dress, and most important of all, how to be "cool." Anyway, how could I be cool when I was too paralyzed with shyness to even speak most of the time? My mind talked plenty, though, constantly reminding me I was a loser and that everyone around me knew it.
I felt alone and trapped in a cruel and miserable pecking order system favoring those unselfconscious enough to talk and laugh with their peers, yet insensitive enough to put down those who couldn't. Today, the situation has a name: bullying. As far as I'm concerned, even identifying the behavior and the harm it can cause are huge steps forward in social progress.
Does being a sensitive person make one more likely to be teased, or is it the teasing that causes one to become sensitive? However it works, this negative cycle results in those most vulnerable being attacked, which to them is a nightmare of low self-esteem coming true. The obsession to fit in, and the resulting humiliation of perceived failure, is enough to create a permanent shift in a person's brain, enough to push many over the precipice into some very dark places: suicide, addiction, unhealthy choices in relationships, and a host of other self-defeating coping mechanisms.
And if one survives being unpopular past high school, it's not as though the damage magically disappears, either. For some victims, the core belief that they are somehow inadequate or not as lovable as others remains deeply buried, but at the same time manifests in just about everything they say and do, including the circumstances and people they attract to their lives.
Beyond the teenage years, the battle to feel worthy wages on, just in different arenas. It can be seen in cutthroat office politics, where not only status, but the ability to support oneself, are at stake. It can be felt within communities, where being "better than" is measured in wealth, education, politics, and ethnicity. The assumption is that if you have more money, power, material possessions, etc., you are somehow superior to, smarter, and more "together" than those with less.
Here in the digital age, the quest for approval is obvious on Facebook and other social networking sites, where the winners are those with the greatest number of "friends," "followers," or level of response to their posts. In a computerized society, it's easier to represent yourself as someone you're not, and thus increase your perceived status. It's also easier, however, to hurt another's feelings when you don't have to personally witness the pain you cause another human across cyberspace.
In my own case, the abusive and dysfunctional environment of grades four through twelve, coupled with denial and further criticism at home, almost caused me to end my life at a young age. But taking on an overeating addiction basically rescued me, saving me from having to feel those emotions I basically had no ability to face at that time. Addictions do serve a purpose as a survival mechanism…unfortunately, they themselves can kill the very life they seek to protect.
There is hope, however. Even people like me who've suffered permanent disability to their self-esteem – be it from bullying or anything else – have a real opportunity to come out of this experience not only intact, but even better, perhaps, than they might have been without the trauma. The journey starts with basic endurance – bearing the discomfort of our own thoughts and feelings just for this day – but with honesty and the willingness to get help and work on our issues, leads to a softer place of healing. In this peaceful place, we love ourselves, our emotions, and our lives exactly as they are, no matter what anyone else thinks about us.
Having lived through the stigma of unpopularity (and barely, I admit), I like to think that my ordeal might help others having similar troubles. Low self-esteem is not exactly rare among humankind, so in my view, anyone with understanding, experience, and hope can be of great use. Focusing on replacing negative attitudes with positive ones has become my life-long challenge…and honestly, it can sometimes be a minute-to-minute battle.
Recent circumstances in my family have forced me to take another up-close look at how approval or disapproval from others affects peoples' feelings about themselves. Much as I had hoped that the ghosts of middle school were long gone, they have returned now that the same damn thing is acutely affecting people I love. Fortunately, the solid growth I've had as a result of confronting myself and my attitudes has made the issue far less intimidating to deal with as it comes up in family members, reminding me to be grateful for the progress I've made in replacing those old, sick beliefs.
Here are my new beliefs: we are all worthy, no matter our flaws, deficiencies, or defects, and we will see our intrinsic value if we are willing to look for answers inside, instead of outside us, and grow along a path guided by the forces of goodness and love. Give those forces whatever name you want.
It's really just as simple as that.
I wish I could say the journey on this path was simple, but I'd be lying. Sometimes it's agonizing, confusing, and in my own case, fraught with my mistakes and shortcomings. But persistence is powerful…picture a leaf floating on the surface of a stream that is tossed about by eddies, rocks, and powerful currents, but still winds up moving downriver. Never forget that those healing forces guiding us are much stronger than we are, and they will push us along and give us rest when we need it.